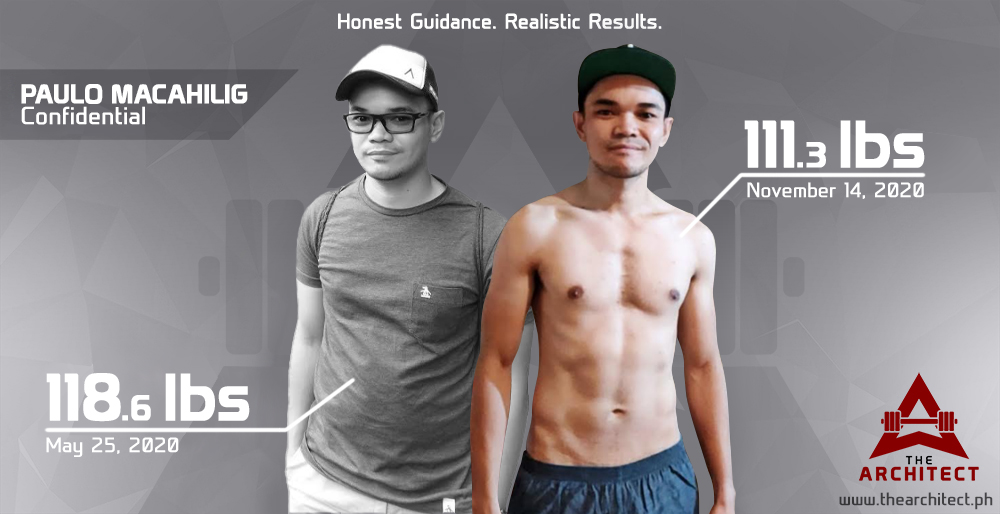 2020 has its fair share of challenges, but despite this a lot of our clients were able to weather the storm and succeed despite the odds and safe to say one transformation stood out and was simply a cut above the rest!
We proudly welcome our 13th Ambassador, Paulo Macahilig! Despite his job and his other commitments, Pow was able to stick to his plan day in day out without fail! The result of such a dedication and drive is a body that is way better than even us coaches!
As an ambassador, Pow would enjoy the perks and glamour that only the select few possess! Our only request is that he continuous the outstanding level of performance he's been churning out and may this inspire a lot more people to do the same!
Congratulations Pow and Cheers to you success!