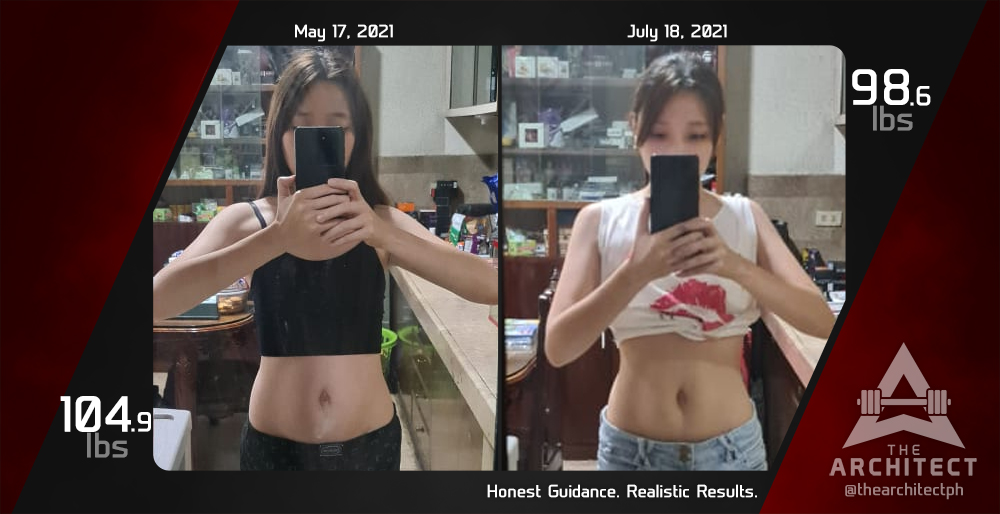 Kimberly Sabino
Confidential, Confidential
Weight Change – 104.9 lbs to 98.6 lbs
After days of torrential rain, let us celebrate the bright and sunny day by warming it up further with our hot momma feature for today! YES, you read it right! Kim is actually a mommy of NOT ONE but TWO beautiful kids!
2 months was all it took for Kim to transform herself, and the best part is that she wasn't even starving herself in the process! Not only were we able to remove her bloating but her hour glass figure was enhanced as evident in her front view photo!
Kim's change primarily caused by her diet and if you're one of those who prioritize working out over proper nutrition in hitting their fitness goals, then may this feature serve as an eye opener to transition into doing it right.
For a NO BS, honest guidance with realistic results, please do visit https://thearchitect.ph for more info! We have over 360+ client transformation stories posted to date!